CK Power has developed a line of small, quiet, dependable commercial portable mobile generator sets. The Tier 4 Final Commercial Portable line up ranges from 3-35 kW. These units have been used in numerous applications from utility companies, military and custom fabricated marketing vehicles to a personal luxury mobile home. Please see below for more details.
CK Power Tier 4 Final Commercial Portable Generator Sets
CK Power offers a complete line of optional equipment; please contact your CK Sales Representative for more information.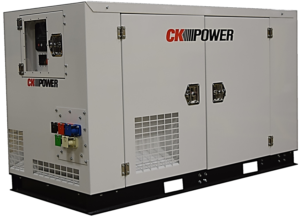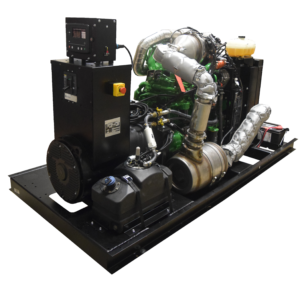 CK Standard Open Commercial Portable Units:
| | | |
| --- | --- | --- |
| Model | Prime kW | Standby kW |
| CK7KM-T4-OP | 6.5kW | 7kW |
| CK12KM-T4-OP | 10kW | 12kW |
| CK15KM-T4-OP | 12kW | 15kW |
| CK25KM-T4-OP | 20kW | 25kW |
| CK35KM-T4-OP | 30kW | 35kW |
CKSS Open Compact Commercial Portable Units:
| | | |
| --- | --- | --- |
| Model | Prime kW | Standby kW |
| CKSS12KM-T4-OP | 10kW | 12kW |
| CKSS15KM-T4-OP | 12kW | 15kW |
| CKSS25KM-T4-OP | 20kW | 25kW |
| CKSS35KM-T4-OP | 30kW | 35kW |
CK Standard Enclosed Commercial Portable Units:
| | | |
| --- | --- | --- |
| Model | Prime kW | Standby kW |
| CK3SV2 | 3kW | N/A |
| CK7KM-T4-ENC | 6.5kW | 7kW |
| CK12KM-T4-ENC | 10kW | 12kW |
| CK15KM-T4-ENC | 12kW | 15kW |
| CK25KM-T4-ENC | 20kW | 25kW |
| CK35KM-T4-ENC | 30kW | 35kW |
CKSS Compact Enclosed Commercial Portable Units:
| | | |
| --- | --- | --- |
| Model | Prime kW | Standby kW |
| CK3SV2 | 3kW | N/A |
| CKSS7KM-T4-ENC | 6.5kw | 7kW |
| CKSS12KM-T4-ENC | 10kW | 12kW |
| CKSS15KM-T4-ENC | 12kW | 15kW |
| CKSS25KM-T4-ENC | 20kW | 25kW |
| CKSS35KM-T4-ENC | 30kW | 35kW |
* More models, options and features upon request